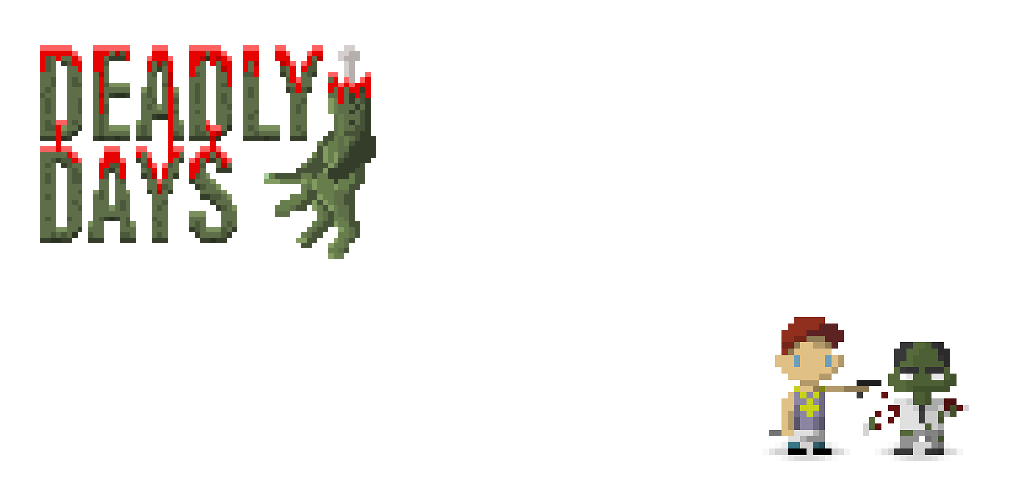 Deadly Days: The Final Shelter
Day 2: Women picking up weapons against Santa (Update 0.9.8)
---

Hi survivors,

today we present you the new version 0.9.8!

Christmas special
We have prepared some small adjustments over the Christmas holidays. These are active between 22nd and 27th December. Be sure to look out in the main menu, there is a little surprise hidden. Good luck searching! (It's relatively obvious, hopefully)




Female survivors
In the discussion forum there was a request for female characters. We as a bunch of male developers didn't really have that on the radar. Sorry for that! Now we have added 6 female skins. We hope you like them! In the future we will add more skins bit by bit.




New weapon graphics
All our weapons have been redrawn in pixel style and got a real visual upgrade progression. Do you like the new look? Have any ideas for more weapons?




Weapon pickup behaviour
In the last update we had already adjusted the AI a little bit, but there were still some problems, especially when picking up the weapon. The survivors should now pick up the weapons much more eagerly in order to use them in battle.

The update is now available. Have fun!

- Your Deadly Days Team
Files
pixelsplit-games-deadly-days-itch-io-mac-master-12.zip
86 MB
Dec 22, 2017
pixelsplit-games-deadly-days-itch-io-windows-master-5.zip
112 MB
Dec 22, 2017
pixelsplit-games-deadly-days-itch-io-linux-master-14.zip
88 MB
Dec 22, 2017
Get Deadly Days: The Final Shelter