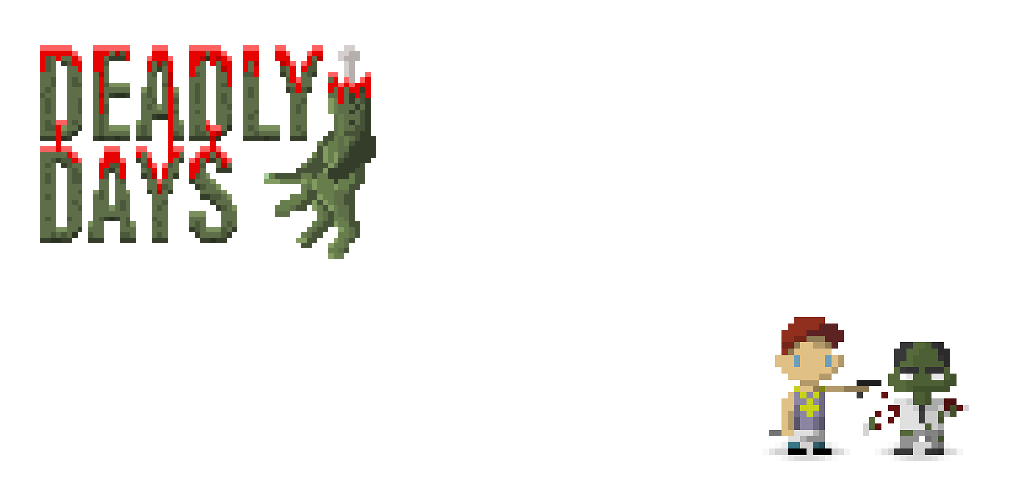 Deadly Days: The Final Shelter
Day 7: Follow me! (Update 0.9.11)
---
Hi survivors,
today we release our next patch with some new features and several bug fixes.
Leader tactic
Many players requested a permanent grouping functionality. Now it is possible to let your survivors stick together in very dangerous situations.
The tactic tab now contains a "assign leader" ability. You can mark one of your survivors as a leader and others will try to stay near him. They still fight and loot but will make sure to always catch up to the leader. But be aware that they'll collect less resources since they don't spread out to scavenge.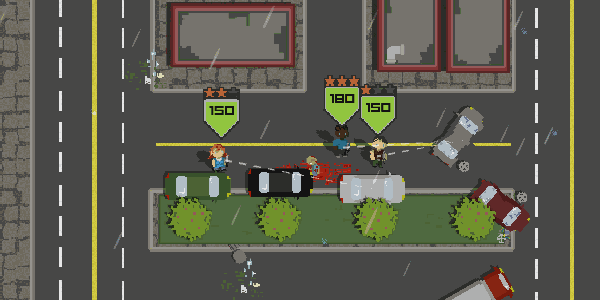 Target indicators
We often received feedback that the behavior of the survivors is confusing and hard to follow. To help with this problem we added target indicators which will always show their next target. Furthermore the indicator will be colored red if they intend to fight an enemy. With this you can predict movement and actions much better and hopefully keep your survivors alive for a longer time. If you do not like the target indicators you can turn them off in the settings.

Furthermore we made the following changes:
Added: Sounds when scavenging cars and bins
Added: Experimental support for 21:9 ultrawide screens
Improved: Character movement should be a bit more direct now
Improved: You can now zoom out more (thus seeing more from the whole map)
Improved: Dropping weapons check if loot is beneath (so no more weapon drops on scrap / parts).
Improved: We increased the range of the sounds so you can hear them even with high zoom out.
Improved: Improved accuracy of prioritize enemy and back to base ability (now the entity nearest to your click gets the effect, instead of a random one).
Improved: Reduced gigantic build size a bit
Balance: Kills caused by the level up blast no longer give experience to the character.
Fixed: The camera can't be moved via keyboard anymore when locked to base
Fixed: Several sprite overlays were now correctly aligned to the map (Map freeze, flash and nuke)
Fixed: The truck konvoi event was not time scaled thus being too slow when fast forwarding.
Fixed: The unlock cost of fitness area and fire are no longer 0.
Fixed: Time scale is now reset when game is over.
Fixed: In some cases the tactic bar could break which is now fixed.
Removed: Daily bonus
Thanks to everyone who gave feedback. We really appreciate any comment and review you leave us! Also tell us what you think about the new features. Feel free to join us at Discord: https://discord.gg/4KCf5zt
- Your Deadly Days Team
Files
pixelsplit-games-remnants-of-apocalypse-itch-io-linux-master-37.zip
83 MB
Apr 07, 2018
pixelsplit-games-remnants-of-apocalypse-itch-io-mac-master-36.zip
68 MB
Apr 07, 2018
pixelsplit-games-remnants-of-apocalypse-itch-io-windows-master-39.zip
56 MB
Apr 07, 2018
Get Deadly Days: The Final Shelter